The quick cabin - most likely the most economical shelter building kit available - with simple pipe or 2x4 or 2x6 lumber you can build a small cabin that will sleep about 6 people, close quarters but with insulation and a small inexpensive wood stove.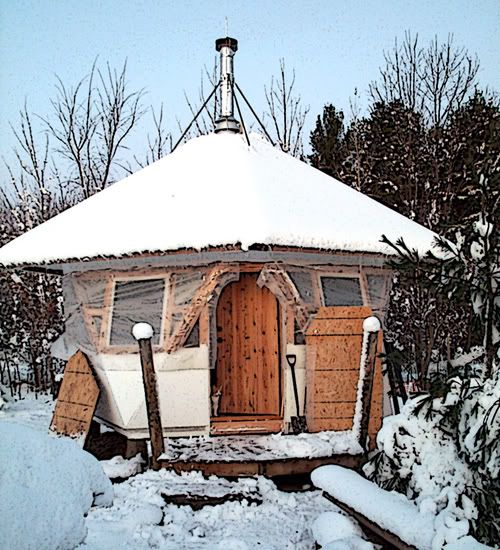 The system is
quite easy
to use and
several cabins
can be built for the
cost of a single pre-built
.
The
Eco-Cabin blog
Lodge-Tech has even turned it into a
geodesic/yurt kit
.
Check out the wooded seclusion
yurt
.
Stromberg's Starplate systems